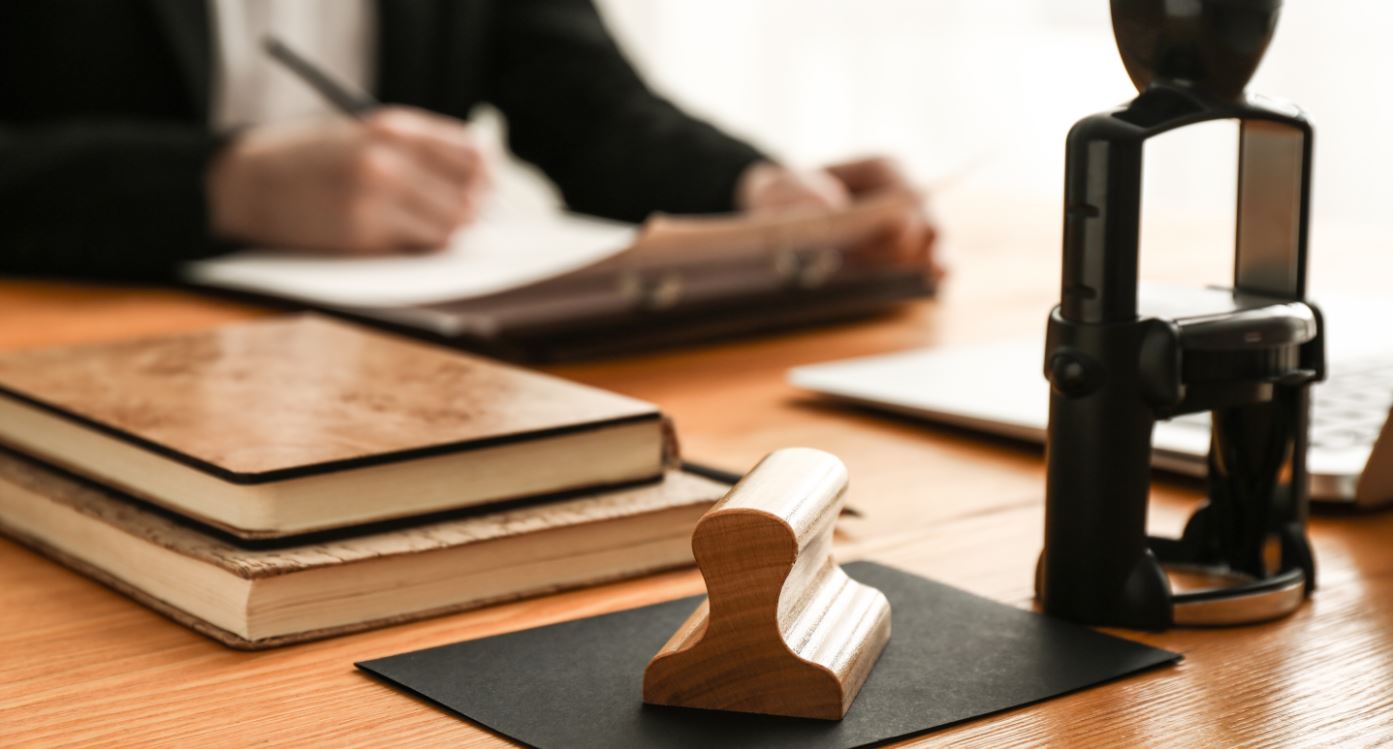 Notary Public for Individuals
A Notary Public (often referred to as a 'Notary') is a legal official who holds public office. The duty of the Notary is to authenticate and legalise documents and facts for use anywhere in the world. You will normally require the services of a Notary when you have documents which need to be used abroad. The Notary's signature and seal will verify to the authorities in any country that the relevant checks have been carried out and that the documents are authentic.
When would I need a Notary Public?
If you need documents or facts to be officially authenticated and verified, the signature and seal of a Notary are recognised around the world. The need for a Notary is dictated by the requirements of the country where the document is to be used. For example, if you wish to buy a property abroad, it is often necessary to give your overseas lawyer power to deal with the purchase. This can be done by means of a power of attorney, which is signed by you in front of a Notary. The Notary will confirm your name and identity, sign the document and seal it with an official seal.
Acknowledgments for use in the USA
Academic qualifications
Passports and other documents
Overseas property transactions
Sponsorship documents
Taking evidence (depositions) for use in foreign courts
Affidavits and statutory declarations of foreign jurisdictions
Certify copies of passports, for example to open a bank account
Certify copies of documents such as exam certificates
Transfers of land, houses, shares – at home and overseas
Lost passports, share certificates or other documents
Declarations of single status when getting married
Oaths
Permission to let children travel with one parent or alone
Seeing a Notary
You will need to make an appointment to see a Notary. When you come to the office, please bring good evidence of your identity – ideally a valid passport together with a council tax or utility bill to confirm your address. Please also bring all relevant papers or documents which relate to the matter. If possible, please send a fax or an electronic copy of your document to us before your appointment.
How much does a notary cost?
There is no set charge; we charge an hourly rate and will give you an estimate of the cost before we start work. There may be fees for third parties such as the Foreign, Commonwealth & Development Office or Embassy or another agent or courier.
How long do notary services take?
If the document is straightforward, already prepared and in the correct form, your meeting should not need more than 30 minutes. If the document is more complex, or if we need to draw up the document or make a proper copy, the process will take longer.
Your Key Contact
David Taylor, Consultant
E: dxt@hanne.co.uk
Google Reviews
Firmwide
Highly recommended. Took all of the strain and stress during conveyancing and explained everything clearly and concisely.
Legal 500
Family & Divorce
Over the period I found you to be professional, assured, confident and well-prepared dealing with the technical and complex. Sometimes issues were almost forensic. This was complimented by your ability to understand the personal anxiety that a client experiences as the process takes different directions and help with an empathetic approach which was much valued.
Legal 500
Family & Divorce
Your great patience was much appreciated, your lovely approach to people made me feel like a friend rather than a client- that makes the trauma of divorce easier to get through. Thank you again for everything.
Legal 500
Child Care
Despite your busy work schedule, you always made our case at the top of your priority list, you kept us calm and soothed our fears. Without your wonderful advice and your firm's legal experience, we would not have the outcome we had. I would not hesitate to recommend your firm to anyone who needs a brilliant solicitor.
Legal 500
Family & Divorce
A MASSIVE THANK YOU for your support, you were an angel. I really appreciate that and owe you a debt of gratitude.
Legal 500
Child Care
I will never forget the feeling when I heard the outcome of the court ordering my children to be returned home. I cannot thank you enough for your assistance. Your legal expertise, professionalism and attention to detail went above and beyond my expectations throughout the course of my case. It was a pleasure doing business with you.
Legal 500
Child Abduction
I just wanted to thank you for all the time, effort and meticulous attention to detail regarding my case over the past year or so.  You are always prepared to go the extra mile, working long hours and your ability to recall the smallest and often most significant details amongst a wealth of facts in my highly complex case never ceases to amaze me.  I appreciate all you have done and the manner in which you conducted my case and liaised with me throughout. It was very reassuring to have you on my side.  I do not know what I would have done without you.
Direct
Employment for businesses
We are a multinational company and we have a subsidiary in the UK. The legal matters entrusted to Hanne&Co have always been resolved quickly, and explained very clearly.
Direct
Employment for businesses
An efficient customer concentric business who are very halepful if you need legal advice or employment law training for your teams.