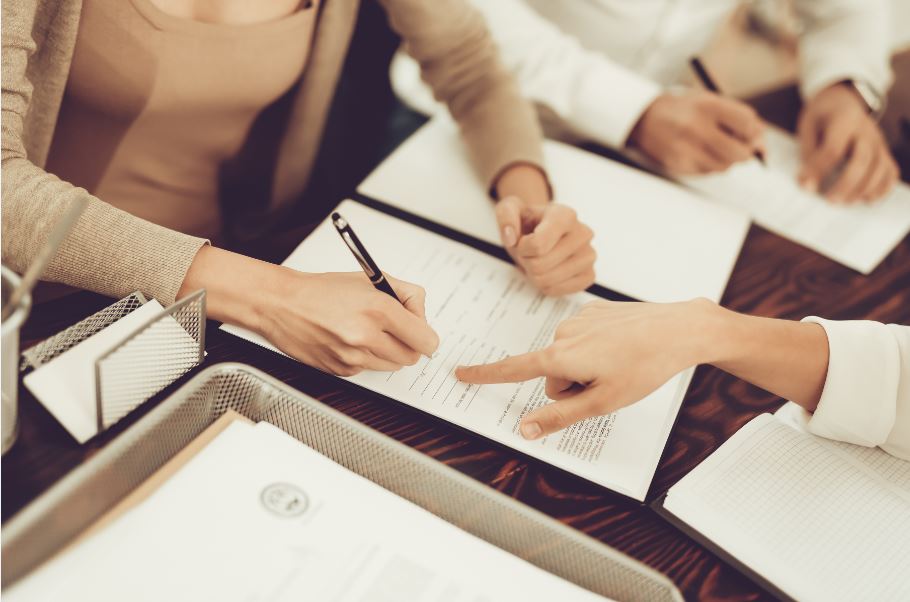 Disputes over Wills, Trusts & Estates
The death of a loved one is immensely distressing for family and friends alike. This can be made worse by a dispute over the deceased's Will, lack of a Will, or how their assets are to be distributed.
Contentious Probate – our services
Our specialist team have experience in dealing with all manner of disputes including those in relation to:
What is a dispute?
There are a number of ways a dispute over a Will can arise, these include:
Testamentary incapacity – if the person making the Will is thought not to have capacity at the time of making the Will.
Undue influence – if the Will has been made under duress or coercion
Invalid execution of a Will – where the Executor under a Will is not acting properly in administering the estate, or someone is preventing the estate from being correctly administered.
Lack of knowledge and approval of the contents of a Will
Fraudulent Wills
The distribution of the estate, be it through a Will or under the Rules of Intestacy in the absence of a Will, can also be challenged if a person feels they were not reasonably provided for from the estate. This is limited to certain categories of persons, such as spouses, civil partners, cohabitees, children and financial dependants of the deceased depending on the circumstances.
How can our contentious probate solicitors help you?
We always aim to achieve settlement out of court to save you time and costs on your dispute. Where this is not possible, we will guide you through the complicated litigation process from beginning to end. We also offer you specialist advice on the process and procedure involved and, uniquely, represent clients at court ourselves, where we can, to maintain consistency of care. Where this is not possible, we have close relationships with a number of barristers who we can instruct to represent you instead.
Our accredited mediator, Rajinder Rai, can provide a more conciliatory approach to disputes. This can be very useful in terms of preserving relationships between the parties and saving unnecessary legal costs.
Disputes over Wills, Trusts & Estates – frequently asked questions
We often hear these different names, and it can be confusing.
Executors are appointed in the deceased's Will, and their authority to deal with the administration of the estate stems from the Will. Sometimes they need to apply for a Grant of Probate to confirm their authority to be able to deal with certain types of assets.
If someone has died without a Will, they won't have appointed an executor. Instead, someone will need to apply to the Probate Registry for a Grant of Letters of Administration, which gives that person(s) the authority to deal with the administration of the estate.  They are then known as administrators.
Those who can apply mirror those who inherit under the rules of intestacy.
Both executors and administrators can be referred to as 'personal representatives'.
There are many different types of Grants that can be issued by the Probate Registry, and it depends entirely on the circumstances of the Estate. For example, whether there is a Will, whether executors have been appointed, whether it is an intestacy, whether it is an intestacy with a beneficiary who is a minor – the list is (almost) endless.
People (solicitors included) often use terms such as 'Grant' and 'Probate' interchangeably, which can add to the confusion.
As a simple starting point, generally speaking executors can apply for a Grant of Probate and people who wish to be administrators can apply for a Grant of Letters of Administration.
Some Grants are limited and so it is important to read them carefully, so that you know what authority is actually being granted to the person named. If you are unsure about a Grant or the authority someone has been granted, and you are concerned that an estate is not being administered correctly as a result, contact our solicitors today.
If someone has died without making a Will, the rules of intestacy determine who inherits from their estate. This is set out in section 46 Administration of Estates Act 1925, as amended by the Inheritance and Trustees' Powers Act 2014.
The size, nature and value of the estate together with the domicile of the deceased are all relevant when determining who inherits under the rules of intestacy. As a rule of thumb, the priority of those who can inherit is usually as follows:
surviving spouse / civil partner
surviving children / grandchildren if his/her/their parent has died
surviving parents
surviving siblings / nieces or nephews if his/her/their parent has died
surviving half-siblings / half-nieces or nephews if his/her/their parent has died
surviving grandparents
surviving aunts or uncles / cousins if his/her/their parent has died
surviving half-aunts or half-uncles / half-cousins if his/her/their parent has died
The Crown
Our solicitors can consider the exact circumstances of your case and advise exactly how the rules of intestacy will apply to you.
Related News & Insights
Browse through the latest industry insights, firmwide updates and upcoming event invitations from our team of experts.
Google Reviews
Firmwide
Highly recommended. Took all of the strain and stress during conveyancing and explained everything clearly and concisely.
Legal 500
Family & Divorce
Over the period I found you to be professional, assured, confident and well-prepared dealing with the technical and complex. Sometimes issues were almost forensic. This was complimented by your ability to understand the personal anxiety that a client experiences as the process takes different directions and help with an empathetic approach which was much valued.
Legal 500
Family & Divorce
Your great patience was much appreciated, your lovely approach to people made me feel like a friend rather than a client- that makes the trauma of divorce easier to get through. Thank you again for everything.
Legal 500
Child Care
Despite your busy work schedule, you always made our case at the top of your priority list, you kept us calm and soothed our fears. Without your wonderful advice and your firm's legal experience, we would not have the outcome we had. I would not hesitate to recommend your firm to anyone who needs a brilliant solicitor.
Legal 500
Family & Divorce
A MASSIVE THANK YOU for your support, you were an angel. I really appreciate that and owe you a debt of gratitude.
Legal 500
Child Care
I will never forget the feeling when I heard the outcome of the court ordering my children to be returned home. I cannot thank you enough for your assistance. Your legal expertise, professionalism and attention to detail went above and beyond my expectations throughout the course of my case. It was a pleasure doing business with you.
Legal 500
Child Abduction
I just wanted to thank you for all the time, effort and meticulous attention to detail regarding my case over the past year or so.  You are always prepared to go the extra mile, working long hours and your ability to recall the smallest and often most significant details amongst a wealth of facts in my highly complex case never ceases to amaze me.  I appreciate all you have done and the manner in which you conducted my case and liaised with me throughout. It was very reassuring to have you on my side.  I do not know what I would have done without you.
Direct
Employment for businesses
We are a multinational company and we have a subsidiary in the UK. The legal matters entrusted to Hanne&Co have always been resolved quickly, and explained very clearly.
Direct
Employment for businesses
An efficient customer concentric business who are very halepful if you need legal advice or employment law training for your teams.